Author: Benjamin Harrell
Every member of SwimRVA Wellness is important to fulfilling the mission of SwimRVA. They create a community that is safe, supportive, and social! Throughout the year, coaches, staff, and other members nominate team players that show extra effort in bettering themselves and those around them. Their stories motivate peers to continue pursuing their personal wellness goals! Check out some of the many SwimRVA Wellness team players that have made a huge impact on the community.
---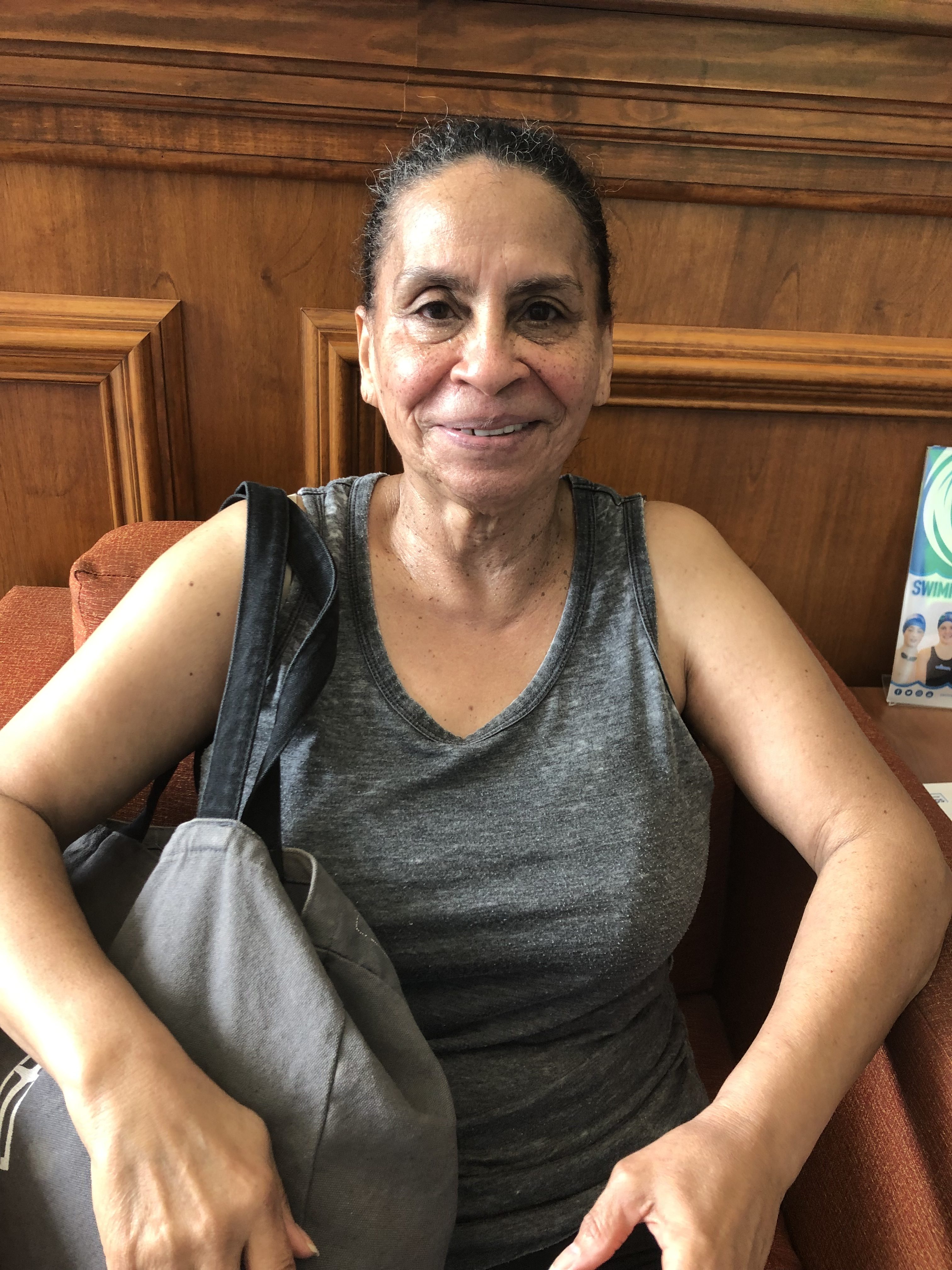 Nelly
Nelly has been an active member of SwimRVA since July 2018. She frequently comes three times a week and takes two classes each visit. She challenges herself each time she's in a class and never gives up when an exercise is more advanced. Nelly has become stronger and has improved her balance. Keep up the great work!
---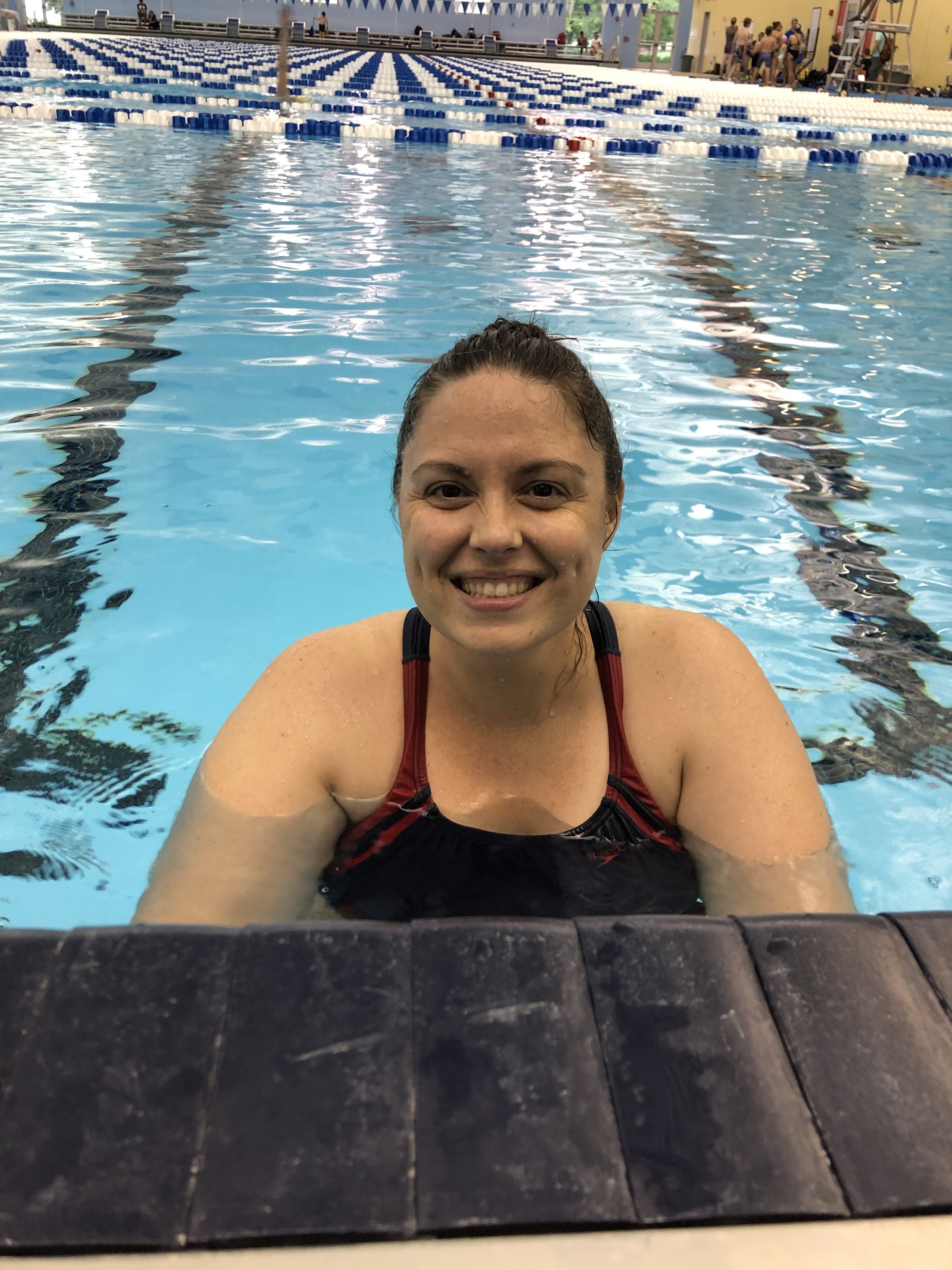 Ashley
Ashley joined SwimRVA in May and is making a lasting impact on the Wellness community. She is a friendly face that makes sure everyone feels welcome and included in the class. She takes time during exercise routines to help those who are beginners. Ashley has a caring spirit and a contagious smile. We are happy to have you as part of our family!
---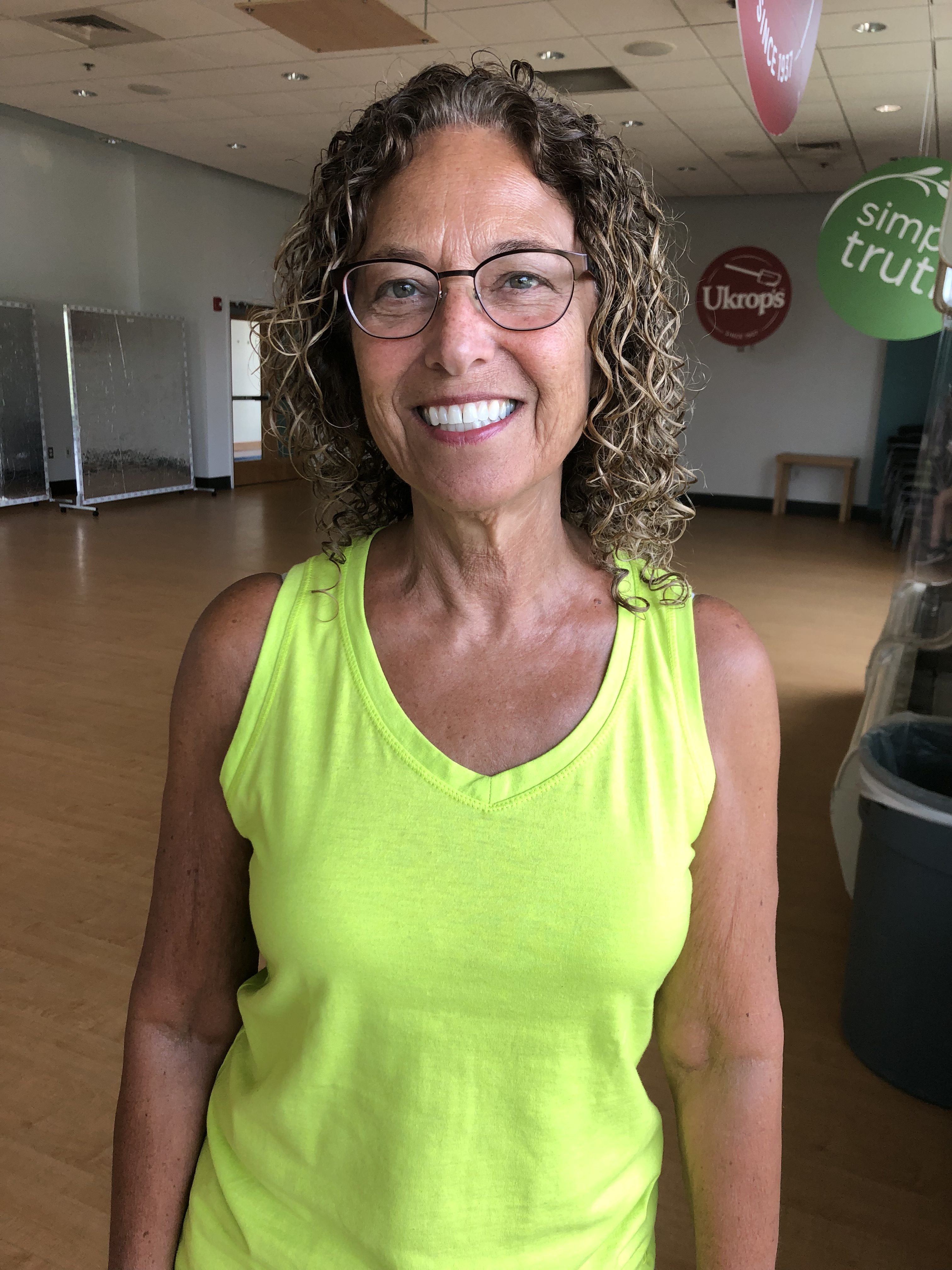 Susan
Suan joined SwimRVA last fall after taking water aerobics classes at the Highlands pool. She jumped right into an assortment of different classes and has become a huge advocate of the SwimRVA Wellness program. She does an amazing job encouraging her coaches and peers in class. She's an extremely hard worker who strives to attain her goals. Thank you for all you do!
---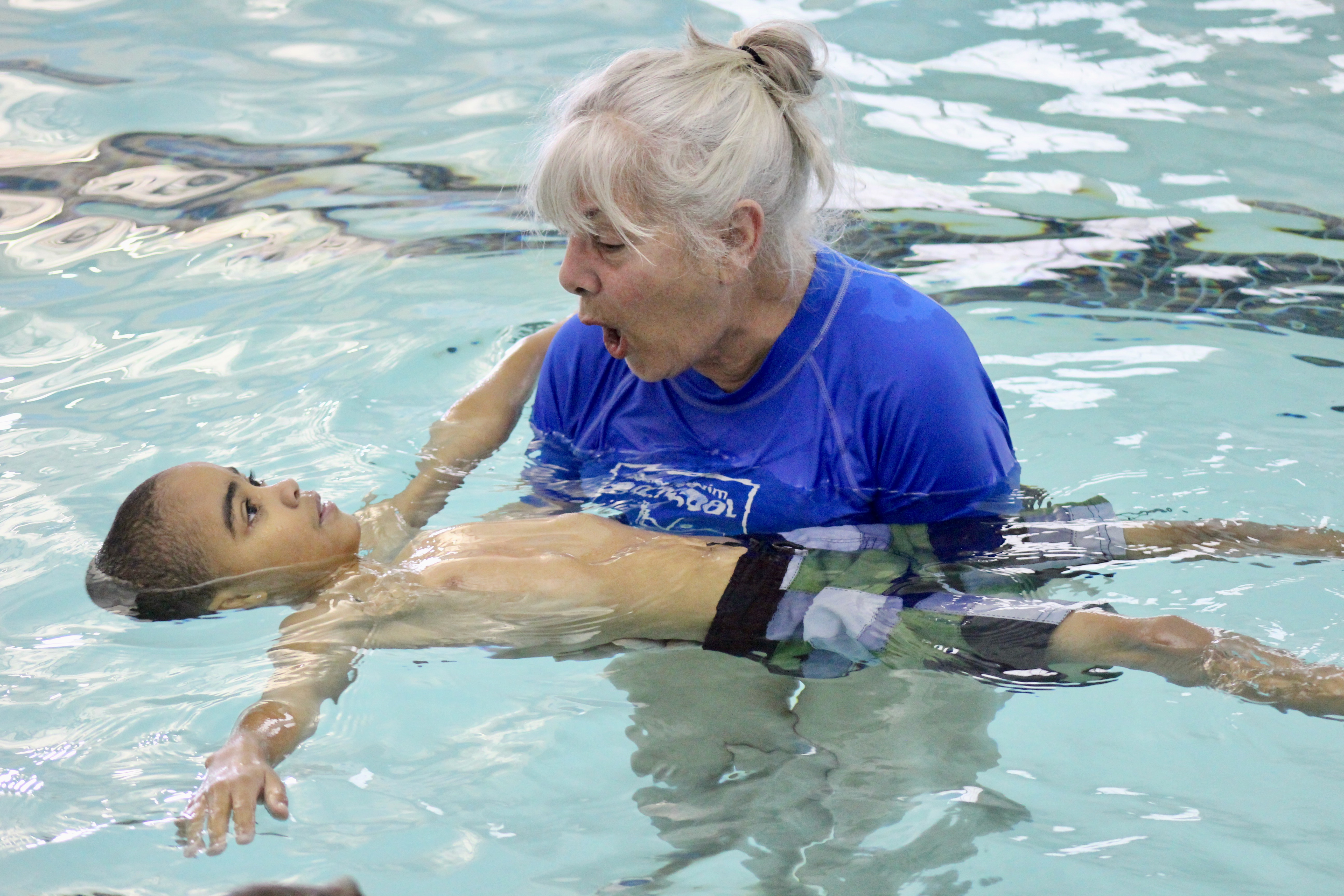 Marie
Marie volunteers her time as a SwimRVA Learn-to-Swim Instructor teaching 2nd graders how to swim. She brings energy and fun to each lesson and works great with each Child. Marie is always willing to help out even on days she is not scheduled and we need another instructor. Thank you, Marie, for all of your hard work to drownproof our community!
---

Coach Rose
Coach Rose has been doing a great job teaching aquatic classes! Traditionally a land instructor, she's branched out to the water programs, both as a swimmer and a coach.
"It's challenging in a fun way I used to be all about Zumba, but now I'm at home looking at aquatic workouts to keep the classes going!" said Coach Rose.
The class pictured, Aqua Boot Camp, is a high-intensity deep water class that is designed to challenge any age and fitness level!
---

Kathy
Kathy has been an active team member for 6 years! She is an avid deep water aerobics participant who you can always find having fun while working hard.
"She has a passionate heart and is an awesome advocate for the SwimRVA Wellness program," Coach Renee said about Kathy. "She is a friendly face who can spark up a conversation with anyone and will keep you laughing. Her warm personality earned her the title of Most Spirited in February 2018!"
Thank you, Kathy, for being a great representation of what the SwimRVA Wellness community is about!
---

Jamie
Jamie is a first-time mom-to-be that signed up for our Prenatal Yoga and H2O Fit program! "The class is wonderful! I think the modifications are phenomenal. I appreciate the consideration of how you can or can't move as you're changing during pregnancy."
"The class has helped me out a ton with managing my breathing and, honestly, my body. The body is changing so much that sometimes I don't know how to handle it. So learning techniques to move, stretch, walk; it's so beneficial."
---

Rosslyn
Rosslyn is planning a surprise for her family! Rosslyn is in SwimRVA Swim School taking lessons as a secret for her grandchild.
"I'm going to surprise my granddaughter because she doesn't know I can swim! She lives in North Carolina, and when we would go to the hotel I wouldn't get in the water, but now I'll be able to swim with her and enjoy those moments."
---

Pat
Pat is in the Wellness Spotlight for her dedicated work with the SwimRVA Learn-to-Swim (LTS). Coach Jacob, lead Swim School deck manager, was on the scene during the latest LTS session with Mechanicsville Elementary School and noted her commitment to the kids in the water.
"She always comes in on time ready to help anyone. No matter if the child is timid or bursting with energy, can control lesson and take time to understand their current situation. She's fluid in any scenario, and can switch her teaching style whether it needs to be fast-paced or for a slower learner."
---

Jessica
Jessica first came to SwimRVA through her son! "My son is a member of the SwimRVA Rapids Swim Team. To give me something to do while he's working out, I've teamed up with Coach Lawrence."
Jessica tried out her first class with Lawrence about two weeks ago and has loved the programs SwimRVA Wellness has to offer. "I used to be an avid gym-goer before I moved to Richmond a few years ago, and I just didn't find a gym that was a fit for me."
Now that the swim team season has started, she'll be able to get a good workout in almost every evening! "There's a good amount of classes that I can take at the same time [as swim team practice], so instead of sitting in the bleachers, I can do something for myself."
---
Michelle
Michelle is coming back to the SwimRVA Wellness Community! She took a break from classes and is now preparing to make a return. "I'm from Washington D.C., and I'm used to going swimming and being active."
While there aren't as many sidewalks in Chesterfield as there are in D.C., Michelle kept her steps up via Running University. "I joined the aqua running class every Tuesday and Thursday nights." Two of the main benefits to Aqua running include cardiovascular endurance training, keep the heart rate up for longer periods; and strength boosting, as the water adds 12-14x more resistance to the whole body while you're moving than on dry land.
Michelle also helps children across Greater Richmond learn how to swim as a Coach in both our SwimRVA Swim School and SwimRVA Learn-to-Swim program. She and the rest of the coaching staff teach our Stations-based swim lessons curriculum all over Greater Richmond.
To reach as many students as possible, Michelle can travel to Hopewell, Petersburg, Mechanicsville, Chesterfield, and Richmond in one week alone! "I love the water," said Coach Michelle. "To be able to teach kids to love it too as a living is amazing!"
---

Rich
Rich is one of the select individuals you can catch waiting for the facility to open to diving into the Competition Pool. He is an avid 6:00 am Aqua Running class participant who works hard every time he comes to class.
You can also find him in other challenging deepwater classes and sometimes you can even find him doubling up and coming back in the evening for another class! Rich always comes to SwimRVA with a positive attitude and high energy. He loves to practice his snorkeling dives before and after class.
---

Yvonne
Yvonne or "Nutty" is a regular Tai Chi class participant. She is very diligent and takes her work seriously, yet is very likable and relatable among her fellow class participants. She goes home every day after class and practices what she has learned. She also watches videos she finds online to expand her knowledge.
Nutty can be found off to the back of the Community Room practicing her "flow form" like a pro before any class starts. She impresses us with how hard she works! Keep up the awesome work, Nutty!
---

Dorothy
Congratulations to Dorothy for being named the Friendliest SwimRVA Wellness Team Member! Read what your peers had to say when they anonymously recommended you: "Dorothy does a great job welcoming all-new Tai Chi participants into class and helping ease any nerves they may have." "She encourages each individual by telling them they will do just fine and lets them know to keep moving in the same direction as the rest of the class to the best of their ability." "Dorothy tells them to not worry about messing up because everyone is still learning each class." Thank you for all the help you give, Dorothy!
---

Lela
Lela volunteers at Jacob's Road Elementary 5 days a week from 6:30-9:30 am helping children receive their first meal of the day. Lela makes each child feel special as they come up to her with their food to checkout at the register.
She never turns a child away, even if they do not have enough money in their account to pay for their meal. Lela has a servant's heart and a caring spirit for all ages. Thank you for all you do for our community, Lela!
---

Mary Jane
Mary Jane (MJ)'s hard work in the pool and during classes has gotten the attention of the SwimRVA Wellness coaches! Check out the great things Coach Rose had to say about MJ:
"MJ is a part mermaid! She comes three times a week and spends close to three hours in the water. She is a devoted Aqua Runner, after that she proceeds to fin on her own, and then finishes up in the Therapy Pool doing an Aquatic form of Tai Chi." – Coach Rose
---

Adult Lessons
The SwimRVA Swim School adult lessons crew has become their community of support in the water! They meet up every Tuesday and Thursday for lessons and give each other pointers when they can.
"Adult lessons overall have been pretty awesome," said Coach Griff. "A couple of our adult students who are now in our higher stations, have grown together as a group." Many of the adults started learning around the same time as one another. "Most of the adults in Stations 5+ began in Station 2 together, so they have a group goal to finish together. During lessons, they'll help each other through rough patches while the coaches are helping someone else."
---

Larry
Lawrence, aka Larry, was a regular SwimVA Wellness class participant. Members and staff could count on seeing his smile first thing in the morning. After suffering from an injury a few months ago Larry's visits slowed, but he still made time to check in on his favorite wellness community.
"He had to have surgery and physical therapy and during this process he would come to visit usually once a month around 7:45am when the class would end to say hi to everyone!" – Sarah (Administrative Coordinator)
Larry is now back in classes bringing inspiration to his peers and coaches. "His spirit has never dulled, I am so proud of him for continuing and staying positive!" – Sarah
Follow us for the latest! #SwimForIt!
---
The Mission of SwimRVA is to elevate swimming in the Richmond region making water safety and aquatic fitness more accessible to all. We promise to serve as a catalyst for regional aquatics and community-wide focus on water safety, health and fitness, sports tourism, and competitive aquatics. Donate today to help support our mission