Author: Benjamin Harrell
At SwimRVA, we believe that access to swim lessons is every child's right, not a privilege, and the work being done through the Learn-to-Swim program is a testament to that. Learn-to-Swim is a free swim lesson program that spans the entire Greater Richmond region. SwimRVA and the YMCA of Greater Richmond are working together on the Learn-to-Swim program to serve the city of Richmond and its surrounding areas.
---
Unprecedented Increases in the Pool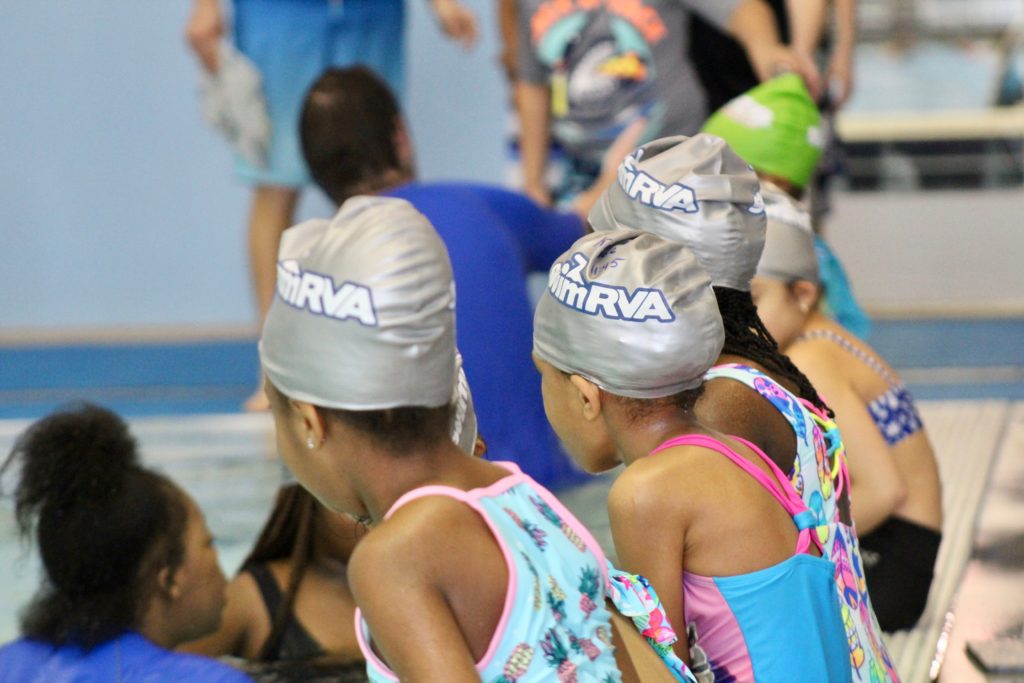 2019 saw some of the largest class sizes to date in the Learn-to-Swim program. Program Manager Kris Reinard noted that some of the classes Spring 2019 session was the biggest he'd seen since joining SwimRVA. Some schools including Crenshaw Elementary and Hopkins Elementary saw class sizes increase of over 30 kids from this year compared to last.
As of June 2019, SwimRVA has been able to help 9,330 children increase their confidence through aquatics by moving through the stations (levels). "A lot of kids start at Station 1 without knowing what they're supposed to do," explained Kris. 50.1% of children started at Station 1 of the seven-station curriculum during the 2018-2019 school year.
By the end of seven weeks, 90 % of students in Station 1 have passed, and 12% have moved up to the more complex swim lesson levels. "As we start nearing the end of it [the session], they come up to us and ask to stay longer in the pool."
In the 2018-2019 school year, SwimRVA has been able to help 1,573 children increase their confidence through aquatics by moving through the stations (levels). Said Programs Manager Kris Reinard, "We have had the privilege of seeing more kids not only understand what they are trying to accomplish with swimming, but also seeing their confidence grow across all the different skill levels."
---
Teaching More Than Swimming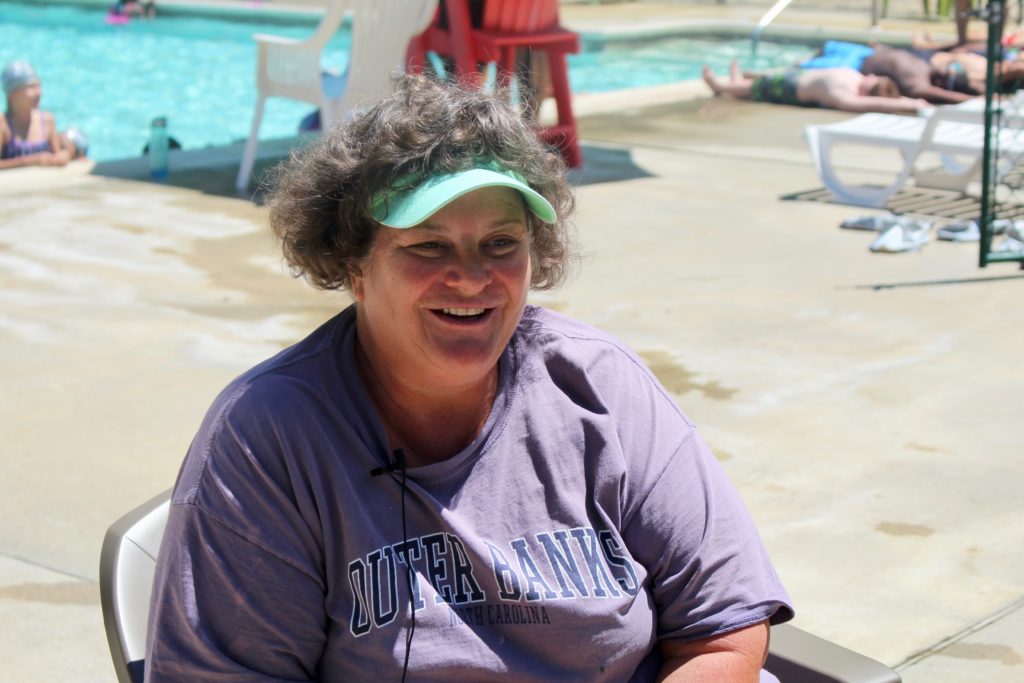 Confidence, goal setting, and the many other attributes and skills that the children learn through swim lessons are carried over into the classroom, and several teachers have provided positive feedback after participating in the program for a semester. Bianca Smith, a second-grade teacher at Crestwood Elementary, shared how impactful swimming has been in her classroom over the past three years, especially for students of color. "I think it's teaching them that when opportunities come up, you don't just sit there and let them pass you by," said Mrs. Smith in an interview earlier this year.
The magic behind the swim lessons is that the children enjoy learning new, life-saving skills in pools in their own communities. They learn how to use spaces in their communities to unlock new opportunities.
Leanne Coverstone, the facility manager and a longtime resident of Clover Hill Farms Recreation Association, welcomed the introduction of the Learn-to-Swim program at the Association's pool. "We wanted the Learn-to-Swim program here desperately. I think the more people we are able to teach, the safer it is for our kids and the better it is for our parents."
Leanne remembers spending most of her childhood summers at the pool. "Back in the 70s and 80s, swimming was your vacation. My friends and I didn't go to the beach. We came here." With the Learn-to-Swim program taking place on-site, Mrs. Coverstone hopes to reignite those moments in her community.
One mother was able to visit her daughter during a Learn-to-Swim session at Virginia State University and truly cherished the experience. "She loved it," said the mother. "She looked forward to it and reminded me to come with her every Thursday because she thoroughly enjoys it and gets so excited when she gets to move up a station." Seeing her daughter swimming at the university pool meant a lot to this mother. "We're at Virginia State University. How often does a second grader get to come to Virginia State? So already, the kids are seeing something new, something different. She sees this big pool and thinks, 'Okay, this is an option, this is something I can do.' Without this [partnership], I don't know if she would know that."
---
Partnerships Make Success Possible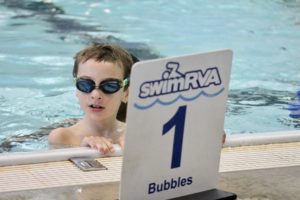 Opportunities like these are realized through partnerships with local organizations that create access points in affected neighborhoods. Our current partners are:
Thank you to the following schools for making a splash with us last year and supporting our mission to #DrownproofRichmond:
Chesterfield
Beulah
Crenshaw
Crestwood
A.M. Davis Elementary
Enon Elementary
Falling Creek Elementary
Greenfield Elementary
Harrowgate Elementary
Hening Elementary
Hopkins Elementary
Jacobs Road Elementary
Matoaca Elementary
OB Gates SPED
Salem Church Elementary
Spring Run SPED
Spring Run Elementary
Colonial Heights
Lakeview Elementary
North Elementary
Tussing Elementary
Hopewell
Harry James Elementary
Dupont Elementary
Patrick Copeland Elementary
Hanover
Mechanicsville Elementary
Banner Christian
Other Partners
Carver College & Career Academy
Next Up
Ephesus Jr Academy
LC Bird High School
Falling Creek Middle School
Meadowbrook Middle School
---
Follow us for the latest! #SwimForIt!
---
The Mission of SwimRVA is to elevate swimming in the Richmond region making water safety and aquatic fitness more accessible to all. We promise to serve as a catalyst for regional aquatics and community-wide focus on water safety, health and fitness, sports tourism, and competitive aquatics. Donate today to help support our mission