Author: Benjamin Harrell
The summer of 2020 at SwimRVA will be remembered because of the unique challenges that were conquered by the SwimRVA Community. Summertime at SwimRVA features many programs including SwimRVA Summer Camp. Safety protocols and procedures changed almost weekly throughout the summer due to COVID-19. Fortunately, the SwimRVA team was able to adapt and put on an unforgettable summer for the kids in the community.
The summer consisted of multiple sessions of general and specialized weeklong camps. Each camp had designated time for learning in the water via SwimRVA Swim School and SwimRVA Rapids coaches. Over 200 kids enrolled in the sessions, with many signing up for multiple weeks! "It was really fun," said Amy, a SwimRVA Swim School Coach. "We got to see the same kids over and over. I got to bond with them, which helped with teaching them. Everyone was very happy!"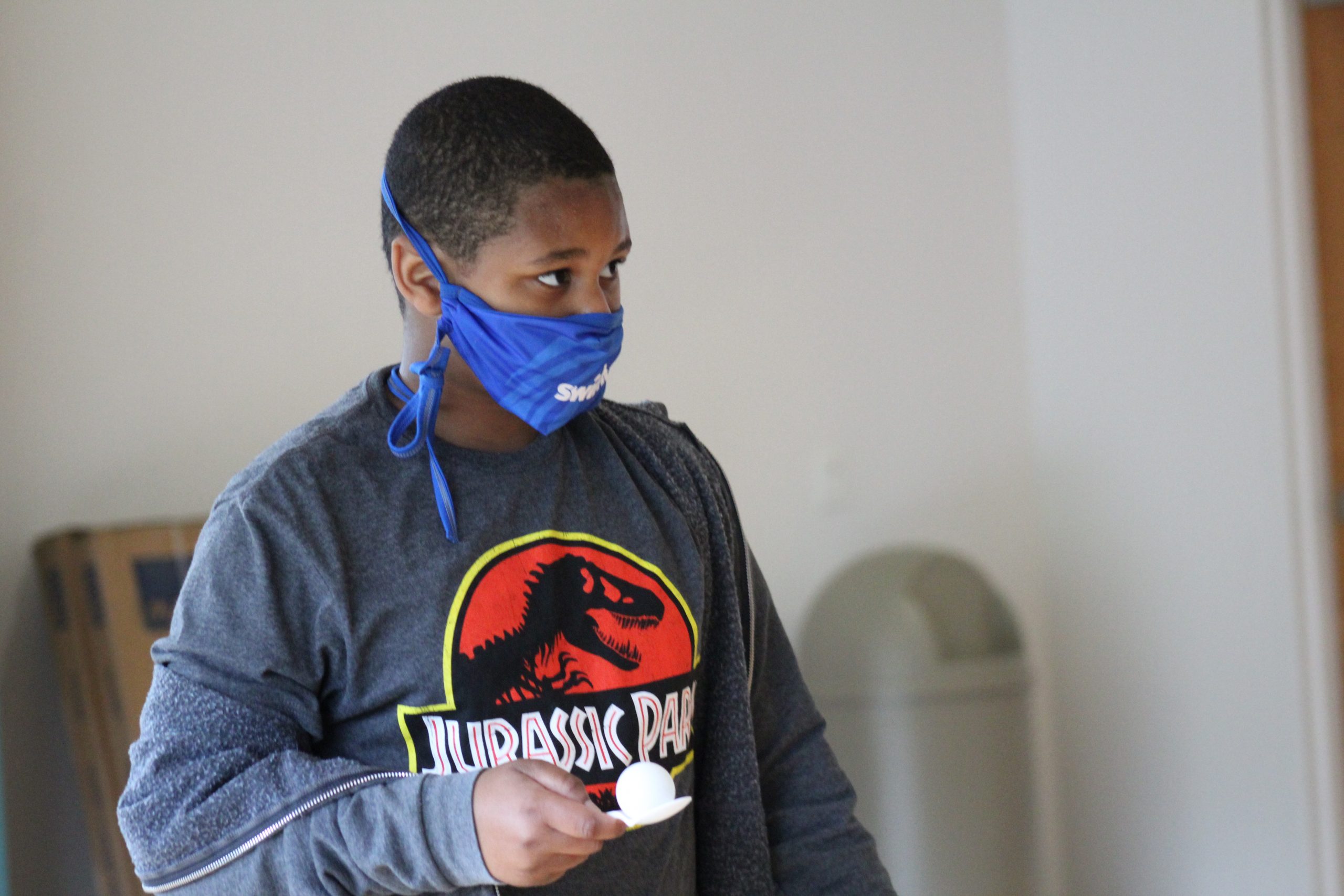 Procedures were put in place to keep campers and staff safe and healthy. Director of Programs, Deb Kelo went through a few of the ways SwimRVA staff maintained a safe environment:
Mandatory health checks, including temperature checks, are performed for every person that visits the facility.

To ensure proper distancing during activities, campers were separated into groups of ten. Each group was given a different colored mask so camp leaders could tell the campers apart easily.

Hourly cleanings are performed throughout the facility.
These are just some of the ways the SwimRVA staff works to keep the community safe. Read more on the SwimRVA safety procedures here.
---

General Summer Camp
General Summer Camp offered a mix of land and aquatic activities that emphasized teambuilding, aquatic safety, and goal setting. Campers had two swim lessons a day, led by SwimRVA Swim School coaches. "We saw a lot of kids grow and move from station to station. We saw some people go from Station 1, the introduction to the water; up to Station 4 and 5, where they're beginning to swim entire laps in the bigger pool. We've seen their confidence grow when learning the four swim strokes." – Coach Lauren
In addition to lessons, campers had other planned activities such as the slip and slide, log rolling, and yoga. Coach Natalie was in charge of the youth yoga classes. She had a great time sharing her knowledge with the kids throughout the summer. "Teaching yoga to the camp kids can be very rewarding," said Natalie. "When [kids] take time to slow down and calm down, you can see how much they get out of the yoga practice." Yoga can be used as a stress reliever, something that could come in handy for the upcoming semester. "Kids experience all the same emotions as adults, and during this time of uncertainty, we don't forget kids also need self-care," reminded Coach Natalie.
---

High-Performance Camp
The High-Performance Camp was catered to swimmers with at least one year of competition under their belt. The camp we zeroed in on the technical aspects of each stroke, as well as some dives and turns In addition to in-pool work, High-Performance Camp offered dryland exercise and discussions on training physiology, goal-setting, nutrition, race strategy, and more.
Coach Lauren of the SwimRVA Rapids led the camp and found it very rewarding for both her and her students. "It was a great time watching the kids improve, think about what they've been taught, and apply it to their competitive swimming," said Coach Lauren. "I had a lot of fun. It was fun to network with kids who aren't a part of SwimRVA all of the time, and getting to know current Rapids team members on a personal level." – Coach Lauren.
---

Strokes and Turns Camp
Strokes and Turns Camp is another specialty skill camp focused on competitive swimming. It's open to kids currently on a swim team or summer league team, or has had formal swim lessons and can perform all four strokes. This camp is a great first-step before High-Performance Camp. "We spent time fine-tuning areas in their swimming that they haven't thought about or need to work through." – Coach Lauren
---

Water Polo Camp
Water Polo Camp teaches the fundamentals of the game and is open to both new and experienced players. "There were a bunch of kids from the general and specialty camps that came over to Water Polo Camp too," said Coach Jacob. Jacob is the Head Coach of the SwimRVA Rapids Water Polo team and is a coach on the Rapids swim team. "They were already competent in the water, so it was easy transferring those skills over to water polo."
For those that weren't as conditioned, the camp worked on cardio endurance as well. "We had a competition day," explained Coach Jacob. "Campers competed to see who could jump out the water the most, who could tread water the longest, and more." The campers also played games to work on their ball-handling skills. "We played a bunch of aiming games, like the water polo version of 'Knockout!'"
The SwimRVA Summer Camp season was a huge success! The SwimRVA community was able to adapt to the new safety protocols while maintaining the SwimRVA camp standards of enriching children's lives through aquatics. By participating in camps, children gain swimming skills that encourage a safer and more active lifestyle and summer fun memories with friends that will last a lifetime. Check out the most up to date schedule for upcoming SwimRVA camps here.
---
Follow us for the latest! #SwimForIt!
---
The Mission of SwimRVA is to elevate swimming in the Richmond region making water safety and aquatic fitness more accessible to all. We promise to serve as a catalyst for regional aquatics and community-wide focus on water safety, health and fitness, sports tourism, and competitive aquatics. Donate today to help support our mission.