Creating a Drownproof Richmond is not only possible, it's already happening.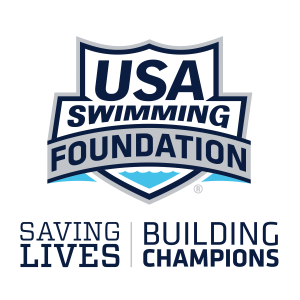 We believe that it's critical for the aquatic future of our area to be inclusive, collaborative and coordinated. We also believe that it's unacceptable for half of the U.S. population to not know how to swim. That's why an integral part of the Swim School is our Drownproof Richmond intiative, which makes lessons available to under-served youth. We're working with the YMCA of Greater Richmond toward the goal of giving every second grader in our city the chance to learn how to swim through a unique station-based program designed by the coaches of the USA Olympic Swimming Team. We provide the entire second grade of every school we work with 45-minute lessons once per week for seven weeks. It's not only possible to drownproof Richmond, it's already happening. Now in their seventh year, we're proud to say that our Drownproof Richmond Learn-to-Swim lessons have built critical skills and confidence in over 8,000 area children so far.
The social history of swimming in America is a story of access.
And it means most minority and impoverished youth do not know how to swim. Lack of access put them at real risk as the numbers of accidental drownings continue to escalate. SwimRVA helps to fix this in a very immediate, tangible way by working closely with under-resourced schools in scheduling classes and transportation, providing suits and caps for those who can't afford swimwear, and making sure to acknowledge every student's achievements in a fun, empowering way. Ringing our "You've made a lot of progress, now make a little noise!" bell, for example, is always a huge hit. We continually witness the power of how access to positivity and the right resources not only builds motivation in our young learners for tackling the next swimming skill, but also for living a healthy, active, confident life outside of the pool.
We are very grateful to SwimRVA for making swim lessons accessible for our children, many of whom might not otherwise have the opportunity to learn to swim. The enormous professionalism that they have shown in organizing and executing the program is remarkable and we feel lucky to be a part of this important effort to drownproof Richmond. There is always and extra buzz of energy on 'swim days'.
Mary Thrift, Principal, Matoaca Elementary School