Author: Benjamin Harrell
After a long absence, Sheri has returned to the SwimRVA community! "I am so happy to be back 'Home' at SwimRVA with the family here," said Sheri.
---

Sheri's Journey with Knee Arthritis
Sheri has been a member of the community for over five years! She now comes to the facility to maintain her general health, but her arthritis is what initially brought her to the water. "When I came here I was limping," explained Sheri. "I started out in the treadmill underwater in the therapy pool then added in various deep water and shallow water classes." The pain eased up enough that she was able to add land classes to her workout routine. Sheri credited SwimRVA with showing her a new way to reach her wellness goals. "This place is truly my second home and has helped me so much with my health in general. I was pain-free!"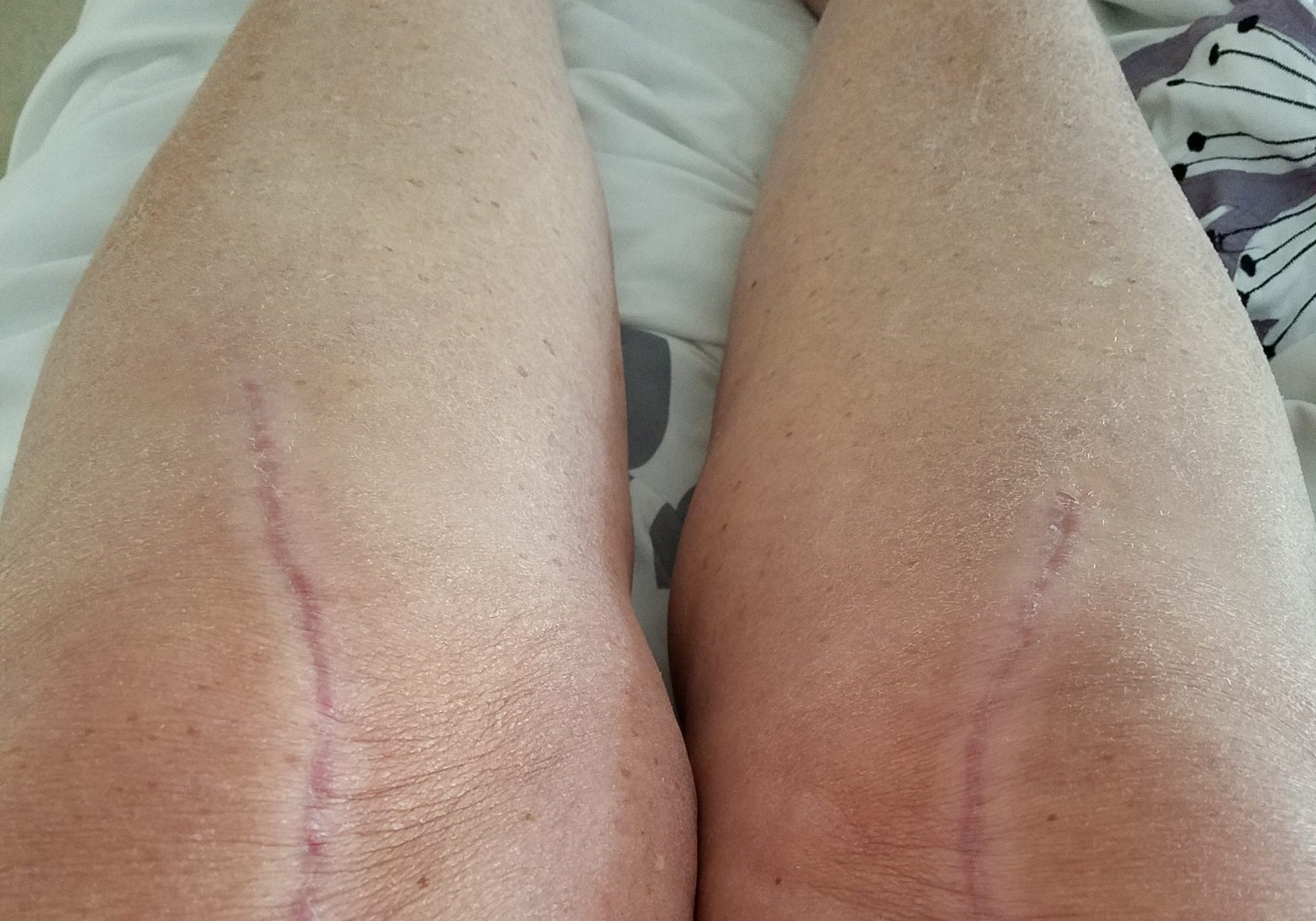 Unfortunately, the same pain that brought Sheri to SwimRVA forced her to take a break from coming. In 2020 she felt her knee getting worse. "I checked with two different doctors, and they both agreed I needed both knees replaced." She figured she could continue exercising at SwimRVA until her surgery, but COVID-19 had other plans."I immediately could tell a difference not having my SwimRVA to go to. My joints no longer had any way to work through the pain and I could not walk in a store longer than 15 minutes."
Sheri was checked on and cared for by SwimRVA staff and members during her time away. "Friends here have kept up with me. One Valerie Gentry did not want me to fall and ordered me a shower chair and handicap shower nozzle. Coach Lawrence and Coach Karen have consistently kept up with my progress as has Coach Kimi."
When SwimRVA was able to restart Wellness programming, Sheri had only two weeks until her surgery. That didn't stop her from coming to as many classes as she was able! "I kept Tai-Chi (I had to sit down a lot) and water classes." Sheri successfully completed her double knee replacement in late June. When she was finally able to return to the SwimRVA Wellness community, Sheri couldn't contain her happiness. "Oh, Happy Day was it when I was able to get back in the water. Coach Lawrence knows I NEVER ever get my hair wet. But, I told him I was jumping in, I no longer cared!"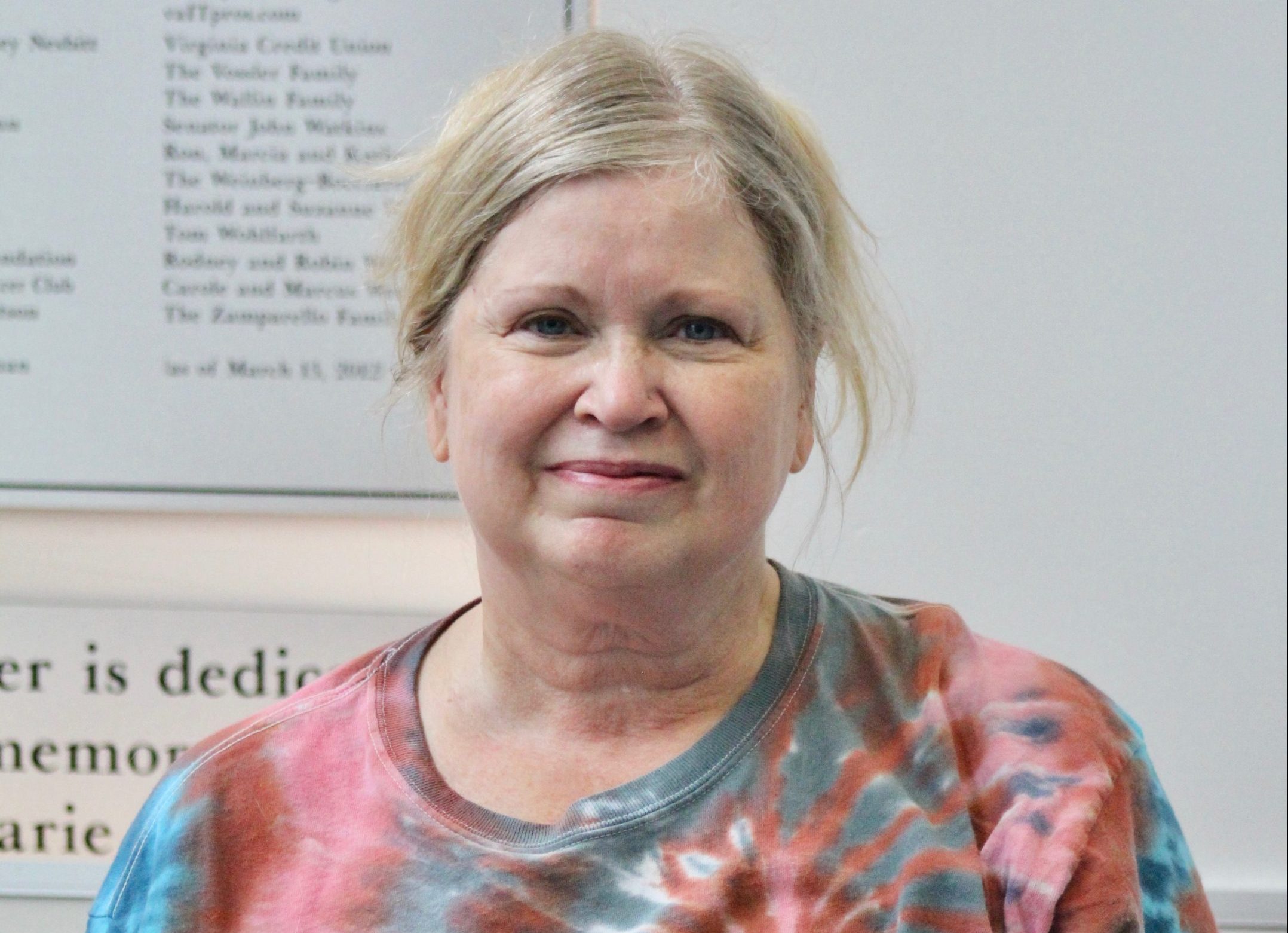 She's still recovering, but Sheri doesn't take for granted the different activities she is still able to do. "The therapy pool, water walking and the other opportunities that we have here . . . are a lifesaver to me." Thank you, Sheri, for being a loving part of the SwimRVA community, and it's great to have you back! "We have a very rare thing at this facility. All the members feel loved, valued, and appreciated. Who does that? #SwimRVAFamily that's who!" – Sheri
---
Why was getting back to the SwimRVA Wellness Community Important?
"In order to maintain my new knees and muscles, I had to have a place to continue working on them. From Kimi's core and yoga class, to eventually again Zumba, to Tai-Chi, the weight room, and swimming I have a way to do that here. In an environment that I love with people and Coaches that care. I am gonna be that little 90-year-old granny that probably still has her nose stud and blonde hair swimming away for my health in this pool!" – Sheri
---
Follow us for the latest! #SwimForIt!
---
The Mission of SwimRVA is to elevate swimming in the Richmond region making water safety and aquatic fitness more accessible to all. We promise to serve as a catalyst for regional aquatics and community-wide focus on water safety, health and fitness, sports tourism, and competitive aquatics. Donate today to help support our mission