Author: Benjamin Harrell
The pool was packed full of summer swimming fun! Our most recent big events, Champs Week and Eastern Zone, brought in a ton of swimming fans to the community. Now that things have calmed down around the facility, it's a good time to keep you updated on what's happening in the different programs!
---
Wellness
Wellness fitness programs have been going along very well! Some classes, including Classic Chair and Core Blast, have been showing higher numbers than usual. Keep up the great participation! Challenge yourself to try out a class you've never been to before this upcoming week.
If you haven't had time to come in for a workout during the week, take advantage of the pop-up classes throughout the month, like Aqua Zumba coming up Saturday, August 17th.
Prenatal Yoga will be starting back up soon! Prenatal Yoga decreases stress on the musculoskeletal system, decreases pregnancy-related swelling, increases stamina for labor, decreases back and pelvic girdle pain, and improves posture!
The Prenatal Yoga and Water Fitness program include two classes:
5:45-6: 45pm Yoga
7:00-7:45pm H20 Fit
Session 9 Begins Soon:
Sept. 16
Sept. 23
Sept. 30
Oct. 7
Oct. 14
---
Swim School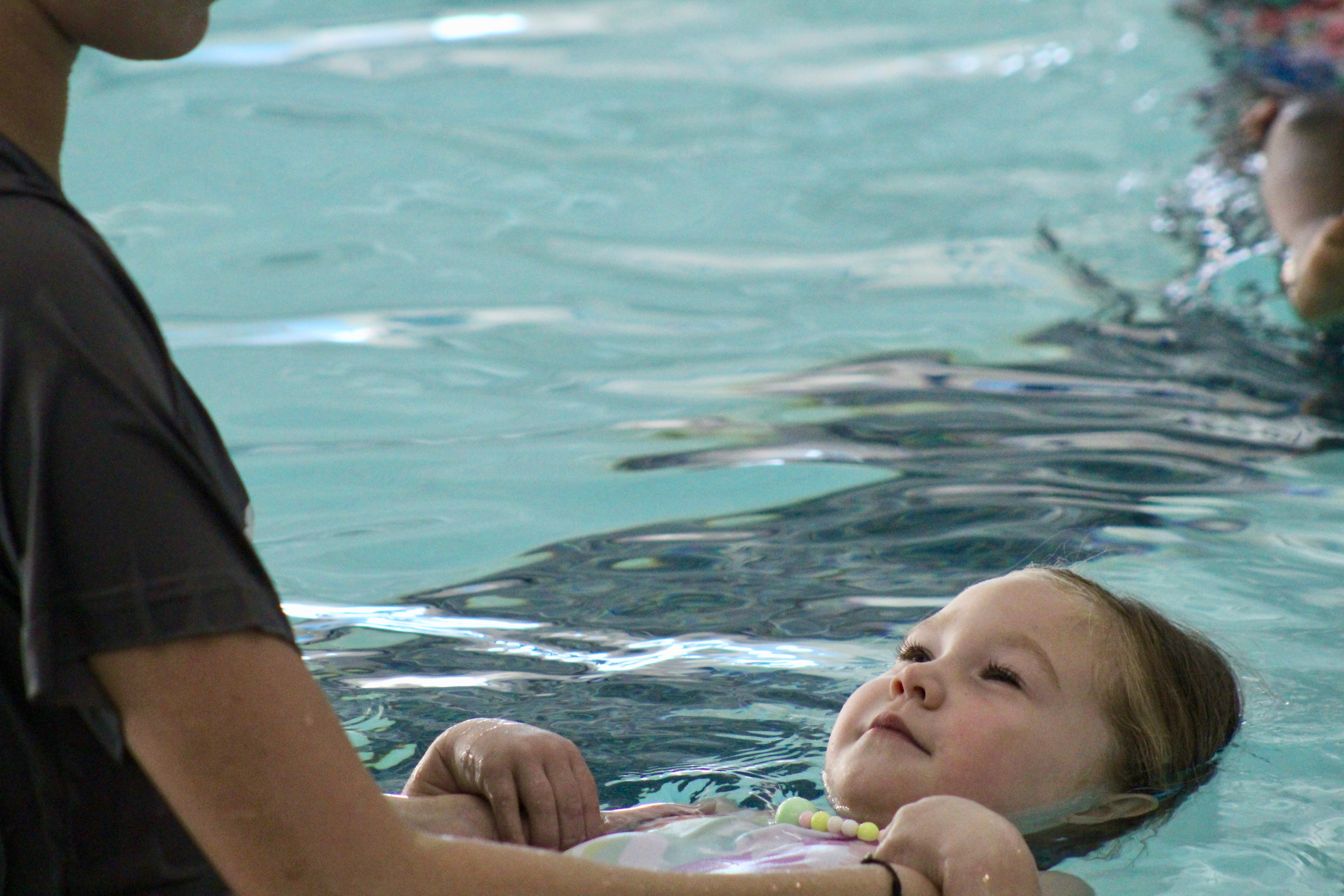 There have been quite a few success stories this week! Maisey, for example, had a huge fear of the water when she first came to Swim School. You wouldn't believe the girl who couldn't put her face underwater is the same Maisey that is splashing, smiling and learning in Station 2 now!
We'll be having makeup lessons on the 19th, 20th, 22nd, and 23rd.
Monday (8/19): 9:00 – 11:30am
Tuesday (8/20): 1:30 – 3:00pm
Thursday( 8/22): 1:30 – 3:00pm
Friday(8/23): 1:30 – 3:00pm
---
Swim Team
The start of the season is almost here, and it's already been a great preseason! Shoutout to the swimmers that have been coming out to practices throughout recently and throughout the summer. We also want to welcome Coach Will Scoggins. Will has extensive experience coaching all levels of swimming from learning to swim to senior level swimming.
There's one more Swim Team Open House this summer, so if you know someone interested in year-long swimming, or if you want to come out and support, be sure to come out on Monday, August 19th from 6:00 – 7:00pm and show your Rapids team spirit!
---
Water Polo
After an exciting 2018-2019 season, we're getting pumped up for the new competitive season! Last year showed some outstanding performances by all of our teams, including an undefeated American Water Polo National performance by the 14U team!
Coach Jacob and Coach Nick have some special events in the works, one being the first Water Polo Summer Camp next week! The camp is perfect for 12U players and 14U beginners to get a better grasp of the fundamentals needed to play water polo.
---
Hammerheads
Congratulations to Amy Frick, Craig Dunbar and Tess Andres for all being named the July Hammerheads of the Month! Amy completed the Swim Across Lake Tahoe, a 21-mile length-wise swim from south to north Lake Tahoe, an amazing comeback from a serious hand injury earlier this year. Craig and Tess competed and won the relay division of the Jim Whelan Open Water Festival, a 22.75-mile swim that passes Atlantic City, Ventnor City, Margate City, and Longport. They then donated their $1000 prize back to the Whelan's Whales Swim Lesson and Water Safety Program.
---
Follow us for the latest! #SwimForIt!
---
The Mission of SwimRVA is to elevate swimming in the Richmond region making water safety and aquatic fitness more accessible to all. We promise to serve as a catalyst for regional aquatics and community-wide focus on water safety, health and fitness, sports tourism, and competitive aquatics. Donate today to help support our mission